Canon vs. Xerox: Which Is the Better Copy Machine?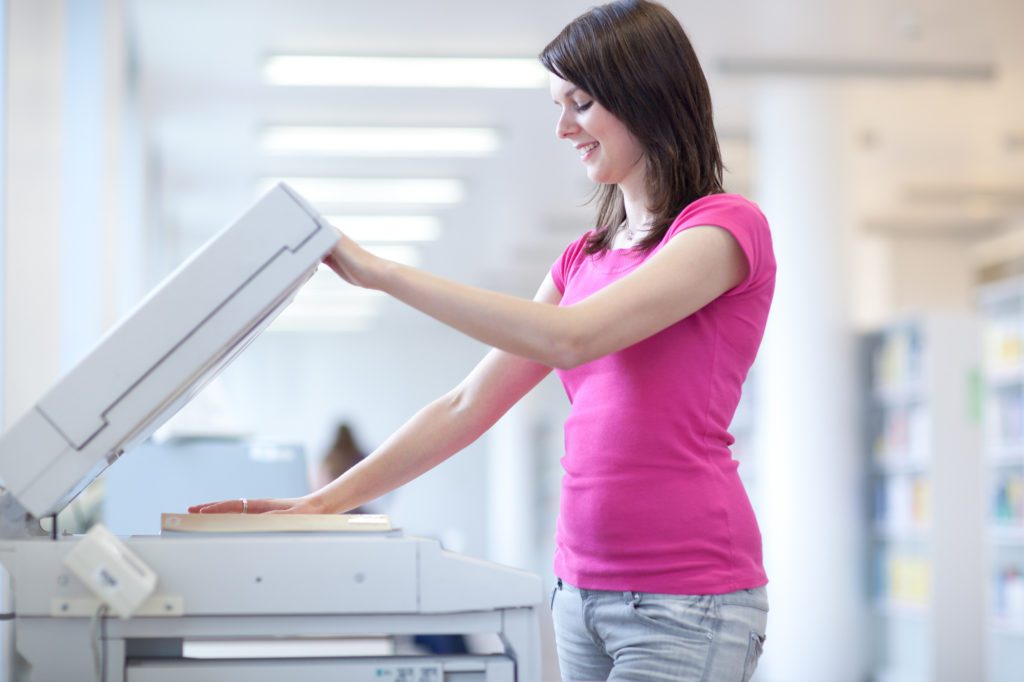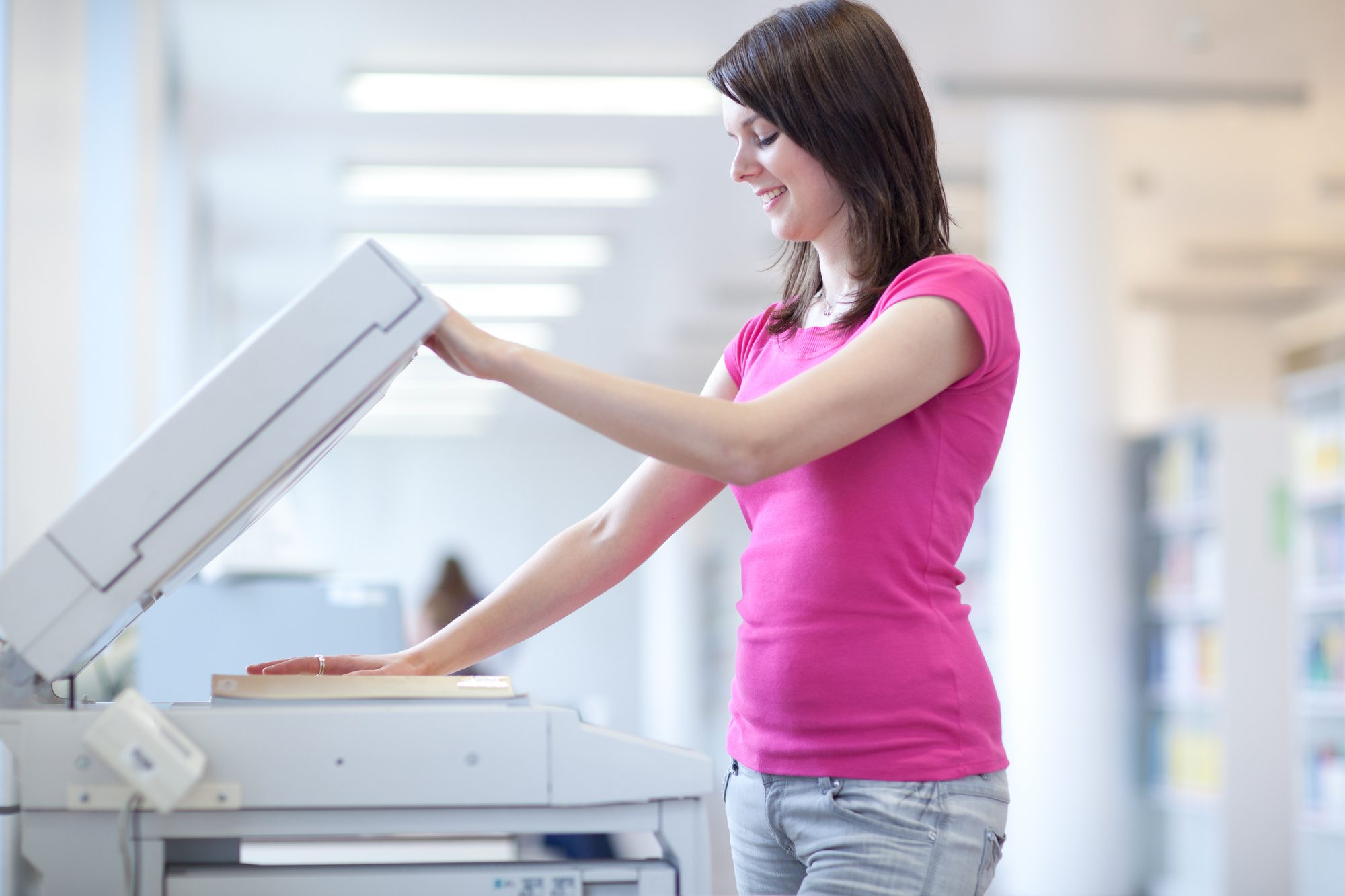 Small businesses require several office supplies to function. One of these is often a copy machine.
People usually choose between Canon and Xerox products when they search for a copy machine. These two brands have become the most successful copier sellers in the world.
The question is, which one should you choose? What are the differences between one's business copy machine and another?
These questions may seem insignificant, but choosing the best copy machine can provide several benefits. So, we'll explore the differences between these two brands in this guide. This comparison can help you choose the best machine for your business!
COMPARE COPIER QUOTES
Company Backgrounds
First, let's talk about these companies' backgrounds. Understanding their origins and current positions can help you choose the best copy machine.
Xerox started in Rochester, New York, in 1906. Generally, the industry understood Xerox as the first printing company that manufactured and sold xerographic plain paper copy machines.
Today, the company's headquarters are in Norwalk, Connecticut. It primarily focuses on office supplies like print-only, multifunction, and production printers.
The company has over 13,000 active patents for its business innovations. In fact, 160 countries globally continue to use this company's copy products.
In contrast, Canon developed in Japan during the 1930s. In 1955, the company became entrenched in the US when it opened its New York branch.
Unlike Xerox, Canon specializes in cameras, in addition to office supplies. On their printing side, Canon has several office and personal printing solutions. It also provides professional and cloud-based print services.
Similarities Between the Xerox Copy Machine and Canon
Xerox and Canon offer several overlapping services. In this section, we'll focus on some of the crucial similarities.
First, Xerox and Canon offer copiers and printers in similar ranges. These include:
You may wonder, how would printers vary based on workgroup sizes? Small workgroups usually include machines for ten regular users. These printers generally print between eight and twelve thousand pages monthly.
Medium workgroup options often include printers that accommodate twenty regular users. These printers print between 1,500-15,000 sheets each month.
Finally, large workgroups may use printers suited for more than twenty users. Their print volume can fall anywhere between 10,000-75,000 pages monthly.
You can also find Xerox and Canon printers with specialty office uses, including:
Production printers
Personal office printers
Scanners
Both companies also prioritize printer security. We'll discuss this further below.
Commitment to Copy Machine Privacy
Each year, thousands of businesses suffer from cyber attacks. Unfortunately, these attacks sometimes target your printers and copy machines.
Both companies partner with McAfee to enhance their machines' security. In doing so, they provide extra protection for your business network.
McAfee's security allows both companies to offer several security features. These include:
Card Reader Authentication
Disk Overwrite
Whitelisting
Firmware Verification
These protections can ensure your network becomes more secure from outside forces. Choosing either company's products can help you eliminate some security threats.
Xerox Copy Machine vs. Canon Copy Machine Applications
Although Xerox and Canon have many similarities, they're not identical companies. Their products have several differences as well.
First, both brands include touchscreen interfaces with navigational mechanisms. However, Xerox has more individual personalization options than its competitors. One way Xerox demonstrates this is through its applications.
Xerox has its own App Gallery. In fact, this company's products include more than 70 apps! You can also create and write printer apps through Xerox's personalized application builder program.
You can also customize the feature lists for each of your applications. Then, users can tailor their home screen to differ for each user's authentication information.
Canon also has apps on its supplies. However, Canon does not have as many options as the Xerox App Gallery includes.
Commercial Copy Machine Software
Another difference between Xerox and Canon is the software their printers and copiers can support. Many businesses use print management software to monitor the machine's usage. This way, companies can eliminate unnecessary printing and copying costs.
Some print software solutions can also track or limit function usage. For example, it could track how many copies you make per week. This function can help businesses manage their copying and printing usage.
Xerox and Canon each offer different print management software for their machines. However, Xerox copiers are often more hospitable to external software sources. Canon machines aren't as compatible with these outside solutions.
Instead, Xerox often has more versatility in the software it allows. If this software matters to you, consider using a Xerox copy machine.
Document Repository Software
Finally, both brands include standard document repository software. Several companies store their documents in a system called a document management platform. These platforms function as mediums for workgroups.
Here, a group can store, access, and transfer documents. The repository software enables workers to choose where they send these items. Canon partners with the top providers to ensure their products can conveniently utilize this software.
Xerox, however, does not partner with these systems. You'd have to purchase and download these apps for a Xerox copy machine. In this regard, Canon outperforms Xerox for many businesses.
Which Copy Machine Company Should You Choose?
As you can see, Xerox and Canon provide high-quality products to many companies. The question is, which copy machine brand should you choose?
This choice depends on what your company prioritizes. Xerox offers some conveniences that Canon does not.
As shown, Xerox has more versatility with apps and printer software. However, Canon offers more efficient document repository software. Both companies excel in providing printer security and scaling.
So, consider which copier best suits your needs. Then, check out our site to find details and quotes about the machines that catch your eye! We've helped several businesses choose the best printer for their company, and you can be next.
COMPARE COPIER QUOTES