———–

Office Copiers – Small Business Solutions

———–
Office Copy Machines For Business
Simple. Secure. Fast. Using this free service to connect with copier suppliers couldn't be easier – simply tell us a little bit about your office copier needs and local providers will contact you directly with written information and pricing on a copy machine that's perfect for your business.

How Much Do Copy Office Machines Cost?
The below chart represents the national average cost for office coffee machines.
| | | |
| --- | --- | --- |
| Office Copier Type | Features | National Avg Cost |
| Standard Office Copy Machine    | B&W or Color Print | $477–$2,405 |
| Multifunctional Copiers  | Copy/Print/Scan/Fax + Color | $2,500–$15,750 |
| Commercial Printers | 60+ PPM, Color + All Options | $1,690–$35,000+ |
Office Copy Machines
There's one thing every office needs to run smoothly and efficiently—and it isn't a coffee machine. Without the right copier and printer for your office, you're always playing catch up with the competition and struggling to keep your team on the same page. Whatever your office's needs, we will get the right copy machine for you and the best value for your business.

Office Copy Machines and Printers to Meet All Needs
From small home offices with the occasional need for a printed document to enterprise-level operations copying hundreds of pages per day, we've helped countless entrepreneurs and companies find the copy machine(s) they need.
Are there specific features you're hoping to find in your new copy machine? We've got everything you could ask for, and in every combination you can think of! Network-connected copiers and printers, user passcodes to track and control your office team's access, automatic collating and binding, and more—if it adds value to your office's operations, you can find it on one of our copy machines.
All-in-One, Digital, and Large Format Copiers
When we say we have the right copy machine for any office, we mean it. Even if you think your copying and printing needs are unique or hard to cater to, we can get the right machine in your office at a price your budget can bear.
All-in-One printers are a great space saver, combining copying and printing tasks with fax, collating, and other document management tasks, and on many models all of this can be controlled wirelessly from your computer. Our extensive selection of digital copiers will help you keep the quality high and the costs low, and we even offer large/wide format copiers and printers capable of handling posters, architecture and design plans, and other oversized documents.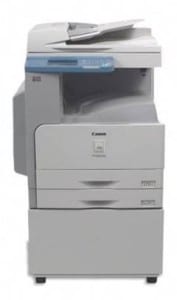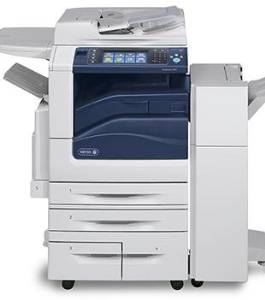 Canon Copier MF7470
-25 PPM
-600×600 DPI
-Network, Printer, Scan
-Ethernet Port
Xerox COLORQUBE 9303
-Multifunction
-Color, Solid Ink, Email
-Network, Printer, Scan
-Total Security
WorkCentre 7855 PTXF2
-55 PPM
-100 Sheet Bypass Tray
-Data Security
-Color/Mono w/Hicap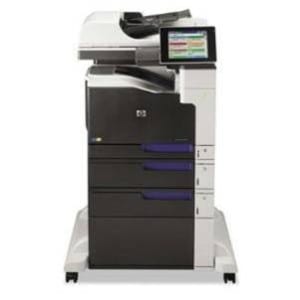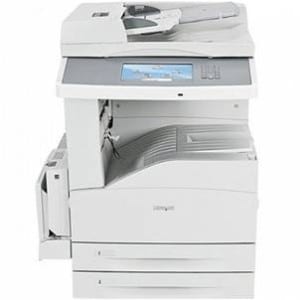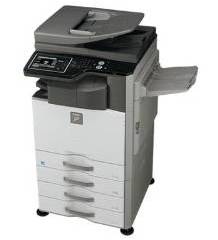 HP Laserjet Enterprise 700 M775f
-Color
-800 MHz Processor Speed
-30 PPM
-600 x 600 DPI
Lexmark 4 Laser X680DE
-Monochrome Laser
-1200×1200 DPI
-Auto Duplexing
-80 GB Hard Disk Drive
Sharp Multifunction MX-2615N
-26 PPM
-Duplex
-4 Paper Trays
-999 Continuous Copies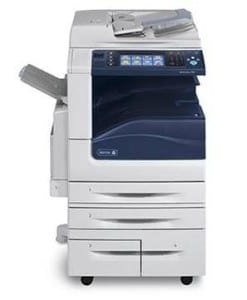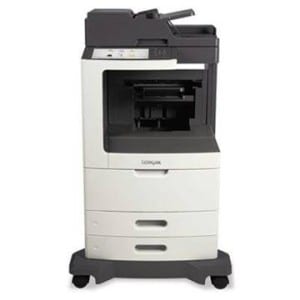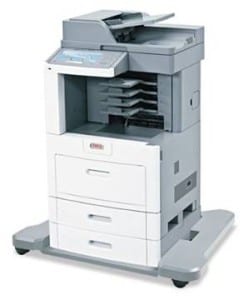 WorkCentre 7830 W/4X520
-Data Security
-30 PPM
-Jbased Accounting
-Ifax

Lexmark Copier Mx810de
-Copy, Fax, Print, Scan
-Touch Screen
-1200 x 1200 DPI
-55 PPM

Oki Laser Copy Machine MB790m
-Copy, Fax, Print, Scan
-Duplex Document Feeder
-Large Touch Screen
-1200 x 1200 DPI
Help Selecting the Right Copier for Your Office
Choosing a copier can be a daunting process, and copy machines are the biggest equipment investments many offices will ever make—it's worth taking your time and understanding everything you can about what you're buying, and that's exactly what we'll help you do!
Our sales team is here to provide knowledge and assistance, not to talk you into a copy machine that's more than your office needs. We know our copiers inside and out, and we're happy to talk you through their various features, capabilities, and price tags. Please read through the information we've made available on this site, and feel free to contact us any time if we can answer any questions for you.
Commercial Copy Machines – Nationwide Solutions: Houston-TX, New York-NY, Charlotte-NC, Miami-FL, Sacramento-CA, Memphis-TN, Columbus-OH, Los Angeles-CA, Chicago-IL, Philadelphia-PA, Phoenix-AZ, San Antonio-TX, San Diego-CA, Dallas-TX, San Jose-CA, Jacksonville-FL, Indianapolis-IN, San Francisco-CA, Austin-TX, Fort Worth-TX, Detroit-MI, Baltimore-MD, Boston-MA, Seattle-WA, Washington-DC, Nashville-TN, Denver-CO, Louisville-KY, Jefferson-KY, Milwaukee-WI, Portland-OR, Las Vegas-NV, Oklahoma City-OK, Tucson-AZ, Fresno-CA, Long Beach-CA, Kansas City-MO, Virginia Beach-VA, Atlanta-GA, Colorado Springs-CO, Omaha-NE, Raleigh-NC, Cleveland-OH, Tulsa-OK, Oakland-CA, Minneapolis-MS, Wichita-KS, Arlington-TX, New Orleans-LA, Bakersfield-CA, Tampa-FL, Anaheim-CA