———–

Office Copiers / Printer, Buying Advice

———–
A Guide For Buying Office Copy Machines
Commercial copiers are a big investment for your business, and there's a lot of information to sift through when you're considering a purchase or an upgrade to the newest technology.
The first step in finding a digital commercial copier that will suit your business needs is to figure out what exactly you need it to do and how much use it will be getting. From there, you can easily narrow your options down further based on specific features, cost, security, and more. This guide will help you understand what goes into buying a commercial copier for your business so you can get the best photocopier for all your business copying needs to be taken care of quickly, cost-effectively, and without any jams!
Determining What You Need From Your Copier
These days, digital copiers can do a lot more than simply make copies. They can also print, sort, scan, fax, network, and more. Whether you work from a home office or are part of a large corporation, there is a digital copier out there that can meet all of your needs.
If you're only going to be making a few copies and printing at low volume (less than 1,000 per month), then there is no real need for a high end commercial copier—a small business copier will prove a more cost-effective option. On the other hand, if your office does a higher volume of copying and printing, or needs to utilize specific features only available on a more advanced machine, the value of a true commercial copier makes the added upfront cost well worthwhile.
The features available on different commercial copiers vary substantially. Virtually all modern multifunctional printers (MFPs) can copy, print, scan, and fax, but there are also many other optional functions available in photocopiers. Features like sorting, double-sided printing, hole punching, stapling, and large-format printing are smart choices for large offices because they can save both time and space in your busy office, and save money on external printing costs for special projects.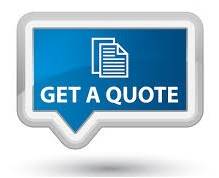 Keeping Your Copier Connected and Secure
Security and networking features are also becoming highly important in today's wireless world. Many commercial copiers can be set not to operate or allow access until a passcode had been entered, which adds significant protection.
These high-tech copy machines will permit you to require all staff members and personnel to enter a security code before they can make copies. This ensures a high level of protection – making sure usage is approved and prevents private – confidential documents from being left behind or retrieved by an unauthorized person.
Networked copiers easily store thousands of pages of documents in internal memory until you're ready to print. This adds convenience keeps documents secure and away from prying eyes that may have been snooping in the output tray. You can also use a network-connected copier to track and analyze copy and print usage overall, or by the department.
Where Should I Buy My Commercial Copier?
When you're ready to buy a copier, it's a good idea to research several vendors to compare what they offer in terms of service agreements, how well they listen to your needs, and how they're rated by current customers. Copiers are big, complicated machines, and there's the potential for a lot to go wrong. You don't want to get stuck with a copier you can't use, or that will cost an arm and a leg to repair and keep maintained.
When you've found a few vendors you'd like to do business with, make sure you test several suitable copiers either in your office or at their sales location. This is the only real way to make sure the commercial copier you're obtaining will work for you, and also gives you an opportunity to test each vendor's level of customer service and their familiarity with the machines they sell and service.
Wired or wireless Connections
Commercial office copiers come equipped with a wireless LAN interface – either the 802.11b wireless LAN standard, or if you prefer, a Bluetooth wireless board. On some newer copy machines, Wi-Fi is offered as an add-on or a separate universal device. Ask your dealer if you might benefit from a separate parallel and universal serial bus (USB) interface so you can connect laptops or other business storage products and electronic devices.
Leasing a Commercial Copier Can Be a Smart Choice
Because commercial copiers are extremely expensive to buy and maintain, many business owners choose to lease a copier from a reputable copier leasing service. This may be a good option for smaller businesses that don't have as much capital to invest in purchasing an expensive commercial copier outright.

If your copying and printing needs change a great deal from month to month, causing you to come under the minimums some months and to go over the maximums other months, you'll be spending a lot more money for your copier by leasing than by buying. Generally speaking, if you have the capital to purchase a copier outright, you'll save money in the long run and have a saleable asset for your business.
Copier Image Editing
New technology allows you to make edits to your documents while they are being copied. Easily set up automatic page numbering, watermarks (background images) such as "Internal Use Only" or "confidential" and you can even stamp the current date on each page. You can also combine your document images by copying a two-sided original or reducing and combining original documents to put 2 – 8 pages onto one.
Buying a Used Copier Can Save You Reams of Green
If you know buying a commercial copier is right for you but the price of a new machine is too staggering, consider about buying a used or refurbished copier. You can often get just what you need in an older model and save twenty percent or more. Buying used is also a great way to help keep electronics out of landfills and with many nearly new, energy-efficient models available for resale you can go green and save green, too.
There's a lot to consider when selecting a commercial copier for your office, but take it one step at a time and the process can be simple. Remember, there is no one-size-fits-all copier that will suit all businesses—take your time, shop around, and get the right copier for you and your needs.
Ready To Find The Perfect Copier? Click Here For Free Quotes