How to Choose the Best Photocopy Machine for the Office
Choosing a new office copier? You need to know what to look for in the best photocopy machine. Find out how to pick yours here.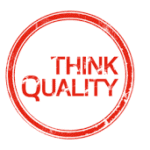 The line of colleagues waiting to use the "always jammed" printer is long and you're tired of manually folding all those brochures.
The time has finally come to take the plunge and buy the best photocopy machine for your office. But with so many options available at such vast price ranges where do you begin?
Don't worry, we are here to help.
Investing in a photocopy machine might actually be one of the smartest investments you make this year to save time, money and cause productivity in the office to soar.
Here's our quick guide on how to choose the best photocopy machine for your office.
Let's get to it!
Questions to consider before buying the best photocopy machine for your office.
Before you delve into purchasing the best photocopy machine, it's important to take some time to access what your current print and copy needs are.
Be sure when you are answering these questions to factor in any potential business growth you can expect so that you don't have to upgrade your machine so soon.
What do you need a photocopy machine for?
Every business's needs are different.
For some a black and white copy only machine will suit them perfectly, however, others will require a machine with greater functionality.
Make a list of features you will need you machine to have. These can include:
General printing and copying.
Fax capabilities.
Duplex copying/printing (double sided.)
Stapling.
Sorting.
Hole punching.
Wireless capabilities.
Email function.
Black and white printing.
Color printing.
High-quality photo printing.
If you have chosen multiple items from this list then it is likely that you will need to purchase an "All in one copier" (or a Multi-Function-Device, or MFD for short.)
Whereas if all you need is something that can print/copy regular black and white documents then simple office copy machine may be suitable for your needs.
How much use will it get?
Functionality alone is not the only factor you need to take into consideration when purchasing the best photocopy machine.
The frequency of use and the demand the machine will be required to keep up with is also important.
If your business plans on using the copier less than 1000 pages per month then it is not worth your while investing in a high-end device.
However, if you are operating a rather large office then the following factors are important:
Print speed – can it keep up with demand?
Paper capacity – how often will the paper need changing?
Multi-task feature – can the machine do multiple things at once?
The more need you need from these features the more you should consider investing in a high-end photocopy machine.
What's included?
In our previous post, we talked about common mistakes that people make while buying a copier.
The biggest mistake is not taking into account additional costs your new photocopy machine will bring. These costs can include:
Ink/toner replacement.
Maintenance and repair costs.
Setting up your internal network to work with the machine.
Insurance.
Security features.
Training your staff on how to use the new copier.
Don't forget to factor these extra, often forgotten costs into your budget.
What is the lifespan of a copier?
The lifespan of a high-quality photocopy machine is usually quite high.
Of course, results vary based on how well the device is taken care of and how much it is used, but the average lifespan is around 5 years while higher end copiers tend to last between 7 and 10 years.
Again this is something worth taken into consideration, especially when it comes to setting your budget. You should ask "is this a worthy investment for 5+ years use?"
Perhaps the prospect of having the same machine for 7+ years would even encourage you to go for a higher end option as it may end up being more cost effective.
How easy will the implementation process be?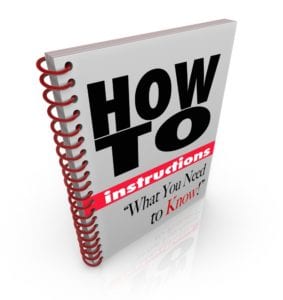 Don't forget that your entire office will need to be trained how to use your new photocopy machine to get the most out of it.
The accessibility of the machine for your staff team is something to think about, can you see everyone at the office being able to use it?
There a few things to look out for to make this process easier and perhaps even cheaper by avoiding expensive training costs or excessive training time:
Does it have a user-friendly interface? (Many new machines now come with a friendly touchscreen function.)
What is the process for changing toner?
Is adding more paper an easy task?
Can the copier be used from the office computers?
What is your budget?
All this being said, ultimately your budget will dictate what type of copier you will end up buying.
It is important to set this budget out at the beginning factoring in all the additional costs already mentioned.
Only you can decide what the right amount is to spend, but certainly, $10,000 will guarantee you a very high functioning and reliable machine.
Are there any cheaper options?
Investing in your own brand new photocopy machine can be a substantial upfront cost for your business.
It may even be too much to even consider at this time.
Thankfully there are other options that may be more accessible for your office.
There is a large market for second-hand photocopy machines and you can purchase a great machine at a fraction of the cost this way.
Many offices also decide to lease a photocopy machine rather than buying one themselves. Leasing may also be a great option as it often will include service and maintenance costs built in.
The easy option to choosing the best photocopy machine for your office.
Thank you very much for reading this post, we hope that you found it beneficial.
We offer a free assessment of the type of the best photocopy machine for your office and can provide a quote on new, used and leased copiers.
It's easy and best of all it's free! Plus we will even throw in our buyers guide to finding the right copier for your business.
Take the hassle out of finding the best photocopy machine for your office. Contact us today and fill out a quick assessment form to receive a quote from one of our local suppliers in your area.