———–

Wide Format Printers

———–
Wide Format Printers & Large Format Copiers
Simple. Secure. Fast. Get a quality wide format printer form a leading manufacturer and make short work of those large copy projects. Easy access to competitive pricing on a huge line of Window and Mac products designed with exceptional speed and flexibility. We'll show you how to get it for less, guaranteed!

Large Format Copiers / Wide Format Printers
Large or wide format printing is useful for a larger and increasingly diverse number of businesses, enabling them to print a variety of plans, schematics, and designs as well as an array of marketing materials. Though some offices won't have a real need for a large format copier, if you find yourself heading to a print shop for banners, posters, blueprints, and more, purchasing or leasing your own machine might be a good investment.
How Large is Large When it Comes to Copiers and Printers?
"Large format" isn't strictly defined, but in general copiers and printers that can handle paper and/or other materials at least 18″ in width are considered "large" or "wide" printers. Anything that can print on materials greater than 100″ in width are typically called "super large" printers; these machines and the extra-wide print jobs they can complete are rarely needed outside of a few specialty uses and industries.
Wide format printers, also known as large format printers, are specialized printers designed to handle print jobs that are significantly larger than standard sizes. They are essential in various industries for producing large-scale prints for a variety of purposes.
Wide Format Printers 101
Wide format printers are capable of printing on wider sheets of material, often ranging from 18 inches to 100 inches wide. Unlike traditional printers, which are mostly used for printing on A4 or letter-sized paper, wide format printers are designed to accommodate larger media such as rolls of paper, canvas, or vinyl. This makes them ideal for creating banners, posters, wall murals, floor graphics, and signage, among other large-scale graphics.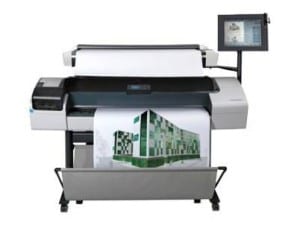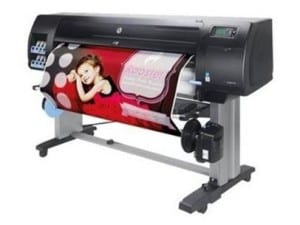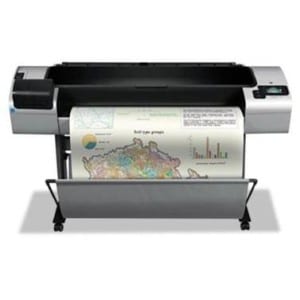 HP DesignJet Large Format Printer T1200
-Roll (111.8cm x 91m)
-2400 x 1200 DPI
-Gigabit LAN
-IEEE-1394 (Firewire)

HP DesignJet Z6800
-1,500 Sq Ft Per Hour
-60" Wide Media
-2400 x 1200 DPI
-High Production
HP DesignJet T1300
-2400×1200 DPI
-Network Ready
-Remote Printing
-Tiff, jpeg, pdf and more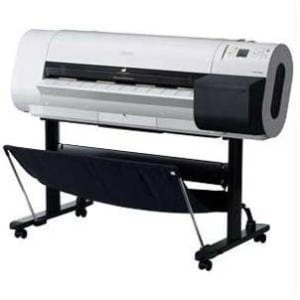 Ledco Digital 42B-0004
-42"
-Simple Operations
-Swing Awa Heating Units
-Laminate, Mount, Encapsulate

HP Wide Format Printer Z6200
-42" Wide Format
-High Performance Output
-1067 MM
-POP Displays
Canon Imageprograf IPF700
-36" Wide Format
-Size 66 x 29 x 31
-Warranty
-Finance Options
Uses of Wide Format Printers
Advertising and Marketing: They are commonly used for outdoor and indoor banners, billboards, and other marketing materials.
Architectural and Engineering Plans: Architects and engineers use wide format printers to produce large-scale blueprints and technical drawings.
Photography and Fine Art: High-resolution wide format printers are used to produce large photographic prints and reproductions of artworks.
Decoration: Printing on canvas, wallpaper, and other materials for interior decoration.
Events and Exhibitions: Creating backdrops, standees, and other large display materials for events.
Wide Format Printer – Features to Consider
Print Quality: Look for printers that offer high resolution and color accuracy. This is particularly important for photographic or fine art prints.
Speed: Consider the print speed, especially if you need to handle large volumes or quick turnarounds.
Media Handling: Ensure the printer can handle the types of media you plan to use, such as paper, vinyl, canvas, or specialty materials.
Ink Type: There are different types of inks, like dye-based, pigment-based, solvent, latex, and UV-curable inks. The choice depends on the application and durability required.
Size and Scalability: Choose a printer that fits your space and can handle the sizes of prints you need. Some printers can be upgraded with additional features.
Connectivity: Look for modern connectivity options like Wi-Fi, Ethernet, and cloud printing capabilities.
Software Compatibility: Ensure the printer is compatible with the software you use for design and printing.
Cost of Ownership: Consider not just the purchase price, but also the ongoing costs of ink, media, and maintenance.
Support and Warranty: Good customer support and an extensive warranty can be invaluable for such a significant investment.
Wide format printers are versatile machines that cater to a range of large-scale printing needs across various industries. When selecting one, it's crucial to consider the specific requirements of your projects, including print quality, media compatibility, and the overall cost of ownership. With the right wide format printer, businesses can significantly enhance their printing capabilities, enabling them to produce high-quality, large-scale prints in-house.
Deciding if a Large Format Printer is Right for You
You might already know you need a large format copier/printer but still need to find the right one, or you might be wondering if the capability to print wider-than-usual projects is something that makes purchasing or leasing such a copier worthwhile. Either way, our team of copy machine experts is here to help! We can answer your questions and help you find the best value for your business—we even have financing plans for your large format copier purchase!