———–

All-In-One Copy Machines – Copy, Scan, Print

———–
All-In-One Copiers – Multifunction Copy Solutions
Simple. Secure. Fast.Get the best all-in-one office copier today and solve your business needs for printing, faxing, scanning, and more. Choose from over 1,000 products with a wide array of cutting edge features to help your office to be more efficient as you complete project faster than ever before – and we'll show you how to get it for less, guaranteed!

All In One Office Copy Machine Solutions
Single-function copy machines are seldom seen these days, and for good reason: with the bulk and expense of a copier, offices want to get as much value as they can from the machines. An all-in-one copier does just that, allowing users to print, copy, fax, collate, and bind their documents all in one place. Many are even network-connected, providing digital document transfer capabilities and desktop-based controls.
A Copy Machine That Does It All
Your office is expected to turn out a dozen copies of a sleek and professional 200-page report, with color graphics, in just a few hours time. Every page of every copy needs to be printed, put in the right order, and neatly bound with a heavy-duty cover, and it all needs to happen before the big out-of-town boss arrives.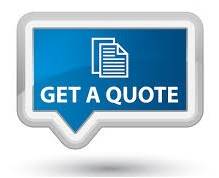 You can get it done with time to spare, and without leaving the comfort of your swivel chair. A network-connected all-in-one copier/printer can do everything listed above and more, with just a few instructions punched in using your own computer and supplied software. Save time and stress, and save your office some money compared to the cost of hiring a printing service at the last minute.
When your copy machine can take care of all your printing and document-handling needs, you reduce the risk of communication errors and missed deadlines that outside printing services carry with them. When you can do it all from behind your desk, you get less disruption to your workflow. All-in-one copy machines aren't just a cost-effective way to meet your office's copying and printing needs, their a great way to boost your office's overall efficiency.
Which All-in-One Copier Is Right for You?
The term "all-in-one" can be slightly misleading when it comes to copy machines. Though any copier with that moniker can be counted on to perform the tasks above, some have added functionality, and some are better equipped for certain tasks than others. Not all all-in-one copiers are the same, and finding the right machine for your office can take a bit of time and lots of careful consideration.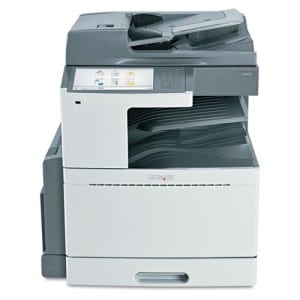 COLORQUBE All-In-One 9303
-Copy, Email, Print, Scan
-Color 38 PPM
-Black 50 PPM
-High Speed Wireless Internet
Xerox WorkCentre 7855 PTXF2
-55 PPM
-Color/Mono
– 2-520 Sheet Tray
-Data Security
Lexmark Multifunction X950DE
-45 PPM
-16,000 Pages / Toner Cartridge
-RJ-11 Cable
-High Capacity Feeder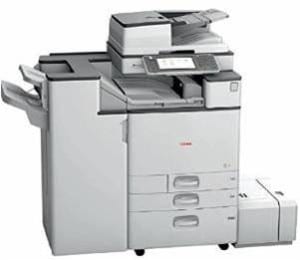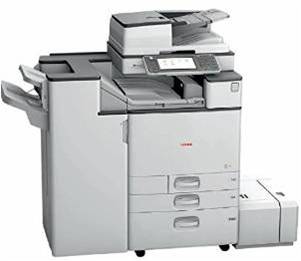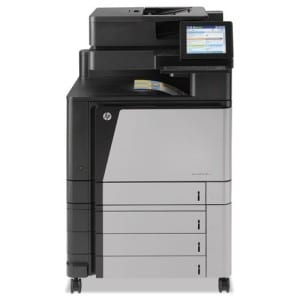 Xpress Color Copier SL-X4300LX
-Color
-Copy/Print/Fax/Scan/
-30 PPM
-Network Ready
Lexmark Copy Machine Mx711dhe
-20 PPM
-Print, Copy, Scan
-Holds 2,300 Sheets
-Standard Duplex

HP Laserjet All-In-One M880Z
-45 PPM
-600 x 600 DPI
-Ethernet Connection
-Duty Cycle 200,000 Pages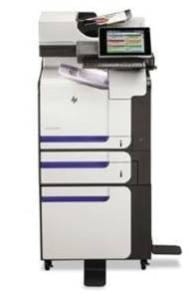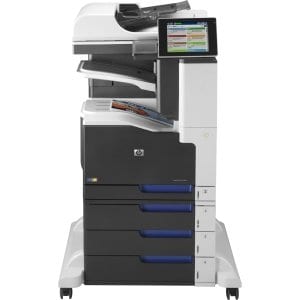 HP Laserjet Enterprise M575c
-31 PPM
-Copy/Print/Scan/Fax
-Network Ready
-Black

Okidata Color Copier MC780fx
-Copy, Fax, Print, Scan
-Postscript 3 Support
-160GB Secure Hard Disc
-42 PPM

HP Laserjet 700 Color M775Z
-Copy, Fax, Print, Scan
-30 PPM
-Color / Black
-600 x 600 DPI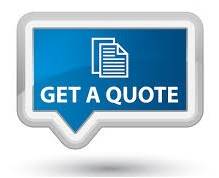 We're here to make the task of choosing an all-in-one copy machine as easy as possible. With information published on this site to help guide you through the selection and our team of copy machine experts standing by and ready to assist, you can get the right copier for your business quickly and affordably—and start reaping the benefits that all-in-one can provide!