What's the Best Copier for Small Businesses? Check Out Our Top Picks!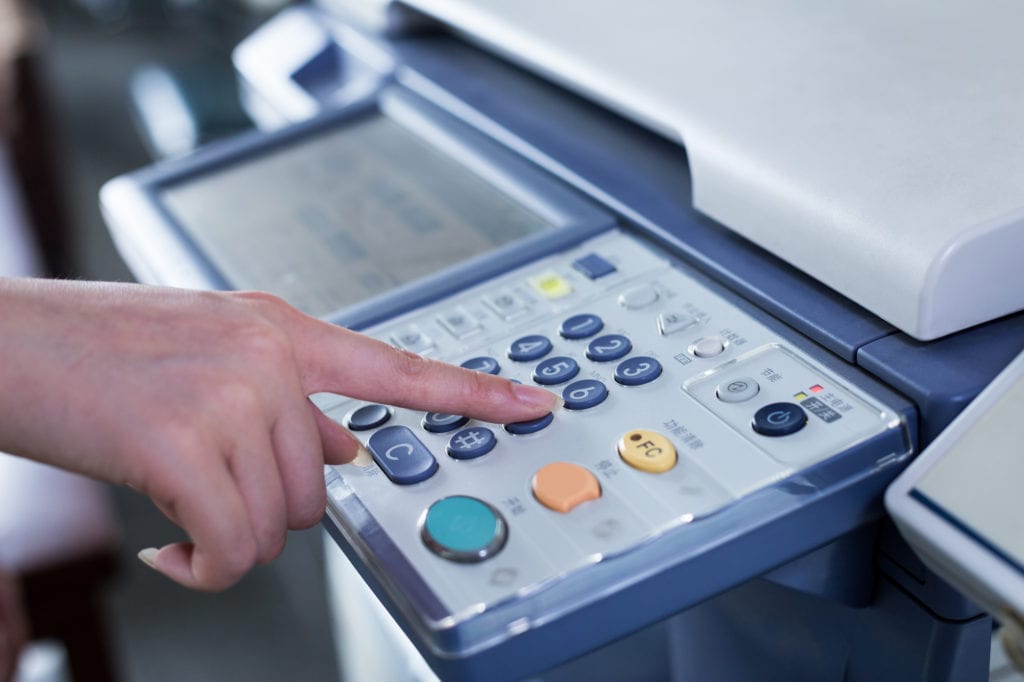 There are almost 30 million small businesses in the United State per the last count provided by the SBA. That amount has grown substantially in recent years thanks to a booming US economy that's boasting an unemployment rate of 4%!
If you're hoping to stay ahead of the growing competition in your business' niche, keeping costs down and staying productive is key. For many business operations, one of the easiest ways to do both of those things is to invest in an excellent copy machine.
While conventional wisdom says that you need to pay an arm and a leg to score the best copier for small business, we're here to say that conventional wisdom is wrong.
Today, there are tons of excellent machines being sold for excellent prices. Below, our team shares a few of our favorites!
1. Canon Copier MF7470
This robust copier by Cannon can lead to a serious boom for small to medium-sized businesses who manage a lot of print jobs throughout their workday.
Armed with the Canon Copier MF7470, business owners can enjoy laser output at 25 pages per minute, double-sided copying, a versatile touch display and easy integration with their existing business network.
People love this copier for its easy integration with both Windows and Mac systems and for how automated it makes large copy jobs.

2. Canon Laster Imageclass D1520
The Canon Laser Imagecalss 51520 is a small business best copier favorite given its durable build and massive suite of features.
The device prints 35 pages per minute in black and white. That combined with its 500 sheet paper cassette means you can make large amounts of copies with little oversight.
What's better is that the D1520's LCD touch display makes setting up your copy jobs simple!

3. Brother MFC-J6935DW Inkjet
This inkjet printer by copier manufacturer Brother thoroughly impresses with its high fidelity prints and outstanding conservation of ink which can save small businesses hundreds of dollars per year.
This model's design might be a little compact for small businesses on the larger side. For startups though, the Brother MFC-J6935DW offers all of the key copier features you need coupled with wireless connectivity that makes it simple for multiple users to send print jobs across your office.
As an added bonus, this printer packs a 2-year warranty which over-delivers on industry standards.

4. Lexmark Copier Mx810de
Lexmark isn't as popular a brand in the copier space as HP, Canon and Brother. What it lacks in brand recognition though, it makes up for in outstanding products.
One of our favorite Lexmark small business copiers is the Lexmark Copier MX810de which boasts a lot of excellent features at an outstanding price.
For starters, you can expect a whopping 55 pages per minute when working with this copier. Furthermore, print media types are versatile and include envelopes, card stock, labels, transparencies, and more.
This best copier favorite also enjoys USB connectivity which means more versatility in the way that you copy and print.

5. Brother MFC-L3750CDW
This Brother copier is more robust than our previous Brother suggestion boasting a 25 pages per minute print rate and an impressive 50-sheet document feeder. It also packs wireless connectivity, a wonderfully intuitive touchscreen, and easy syncing with digital cloud services like Google Drive, Dropbox and more!
If you're looking for a solid copier with decent paper tray capacity (250 sheets) at a good price, this model is definitely worth your while.

6. HP Laserjet Enterprise 700 M775f
Is your small business pushing into medium-sized territory? Are you looking for the best copier that your organization can scale with?
If so, the HP Laserjet Enterprise 700 could be the perfect match for you!
This outstanding copier can do everything from printing to scanning to copying and beyond. It also boasts an extra large touchscreen with robust print and copy job options.
The hard drive inside the HP Laserjet Enterprise is large by copier standards and is fully encrypted which adds an extra layer of security to your office operations.
Beyond the features we've mentioned above, our team loves this machine for the outstanding visual quality that comes through in both text and graphics it prints out.

7. Sharp Multifunction MX-2615N
With its 4 paper trays, 999 continuous copy capability, and decent 26 page per minute output, there's a lot to love about the Sharp Multifunction MX-2615N.
This copier is loved by small and medium-sized business owners alike who laud the machine for its infrequent jams, 7-inch touchscreen, and 3,100 multi-tray paper capacity.
If you're looking for an intuitive copier that's ready to conform to whatever your small business needs are, you probably won't have to look much further than this Sharp copier.

8. Xerox COLORQUBE 9303
Rounding out our best copier list is the Xerox COLORQUBE 9303. This compact yet powerful machine comes equipped with outstanding print quality. It also packs speeds of 50 pages per minute for black and white and 38 pages per minute for color.
The COLORQUBE has an excellent sized hard drive and better than average internal memory. That means your print jobs will experience less lag.
Finally, Xerox is one of the world's original technological innovators. Consequently, it's a big-box brand you can trust.

Wrapping Up Our Best Copier for Small Business Picks
From Xerox to Canon, there is no shortage of excellent brands boasting outstanding copiers that can help improve your business' productivity and lower its expenses.
If you're interested in some of our best copier models above and are ready to upgrade your business operations, look no further than our team at Commercial Copy Machine to help you out.
At commercial copy machine, we provide business owners like you with the best copy machines on earth at the best prices.
Start saving by getting your best copier quote from Commercial Copy Machine today!