A Basic Guide for Copier Maintenance
Just like any other piece of technology, in order to make sure your photocopier lasts a long time, you have to perform basic maintenance on it. In this article, you'll get a basic maintenance checklist of routine maintenance that will need to be done on your photocopier.
Have you noticed that your photocopier has been making some seriously low-quality copies lately?
Do you feel like you get into the fight of a lifetime with your copier about once a week — and is it starting to impact your overall productivity levels?
If you've encountered an issue with your photocopy machine, then you already know just how frustrating it can be.
The good news?
Not only can you eliminate this issue with basic copier maintenance, but doing so will also extend the overall life of your home or office copier.
But what should you do to ensure that your copy machine is in good working order?
Keep on reading this post from Commercial Copy Machine to find out!
1. Train Your Employees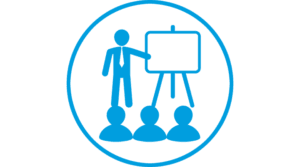 The best way to keep your photocopier in good working order?
Make sure your team members actually know hot to use it!
You might designate one or two members of your team to be "in charge" of all things related to the copier. This way, a smaller problem can be fixed quickly, and only those who really know how the copier works will be the ones using it.
Additionally, always make certain that you've chosen to use paper that's actually compatible with your machine.
The same goes for the toner that you put in the copy machine.
Remember to buy toner that's made specifically to go with your copier — even compatible toners can sometimes give you some serious trouble. Plus, depending on where you purchased your copier from, if you use "compatible" parts or toners with your machine, you may end up having your warranty voided.
Above all — and yes, this should be obvious — when in doubt, read the instruction manual. You might be surprised by just how many service calls people make for small things like paper jams.
In reality, with a little patience, these tiny issues are almost always things that you can fix on your own.
You just have to be willing to read the instructions.
2. Keep Paper Rollers in Good Health
So, how can you avoid paper jams in your copying machine?
By making sure you're doing proper preventative maintenance on the paper rollers themselves.
Usually, these jams are caused by a buildup of dust and even small scraps of paper on the paper rollers within your machine. This prevents the paper from being able to move through the rollers efficiently.
To keep things working well, use a lint-free cloth to wipe them down. You can do this at the end of every work week to ensure that everything runs smoothly on Monday morning.
3. Don't Neglect the Glass
Sometimes, people get so caught up in making sure that the smaller parts of their copier are working well, that they forget all about one of the most important pieces of the machine: the glass itself.
After all, if dust and dirt collect on the top of your glass?
The overall quality of your copies — and the health of your machine — will certainly be compromised.
We strongly suggest that you wipe down the copier at 5:00 PM every day. No client of yours is going to be impressed by a document that has visible smears from the dirt on the glass, after all!
For best results, buy a glass cleaner that's specifically made for copy machines.
4. Think about the Ink
Has it been a while since you took a look at the ink cartridge head of your photocopier?
If so, the dirt and the dust from everyday use can start to build up and cause lines and other spots on your copies.
But cleaning this area on your copy machine requires an especially delicate touch.
For best results, we suggest that you use a small, damp cotton pad. Water is fine, or you can use the same cleaner that you use on the glass.
Lightly pat — don't rub forcefully — the ink cartridge to banish dust and dirt.
5. Watch for Toner in the Drum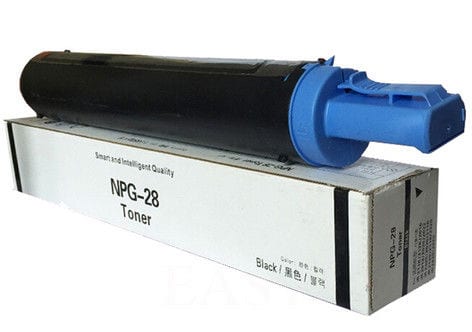 Your copy machine can't work without the drum, which is what's responsible for getting the toner onto the paper itself!
But because your drum works so hard?
It's fairly easy for it to get overloaded and clogged up by excessive amounts of toner.
You should invest in a Mylar bar, which will help you to get rid of any extra toner without doing any damage to your machine.
Plus, this will extend the overall life of your copier, and cut down on annoying messes that can really throw a wrench in your workday!
6. Open up Your Photocopier
Of course, the outside of your copy machine isn't the only thing that you'll need to keep clean!
You'll also need to make sure that dust hasn't built up on the inside of your machine, which can cause jams and seriously throw a wrench in your workday.
If you ignore the internal parts of your copier for too long?
They could end up getting so damaged that you'll need to replace them.
About once every two to three weeks, open up your copier and wipe down the parts with a dry, lint-free cloth.
If you really want to get into the nooks and crannies of your copying machine?
Invest in a can of compressed air, and go to town!
Ready to Invest in the Right Photocopier?
We hope that this post has helped you to understand just how important photocopier maintenance is, and how easy it is to keep things in good working order.
Just remember to always take the time to clean your copier machine at least once a week. If you work in an office with a high volume of copies, then you may need to clean out your copier at the end of each day.
Are you ready to find the right copy machine for your needs?
We can help you with that.
Check out our blog to learn more about how to find the best copier for your business, and browse through our awesome products to make the right choice.