Factors That You Should Consider While Choosing An Office Copier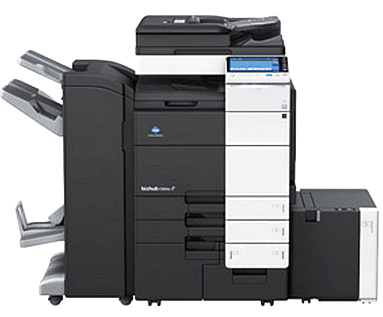 With office copiers, you may have several issues. You may have a long queue consisting of angry employees who are waiting for half an hour for their turns, you may have people complaining about paper jam that is taking too long to get fixed, and you may have people reporting that your copier has stopped working. If you think that it is time for you to consider investing in a new commercial copier, you may want to make sure that you buy the most appropriate copier depending on your need and budget. Office copiers are expensive and so you need to make the right choice to avoid costly consequences later.
If you need to use your copier less frequently, you can go for the low-cost options that may come with printing as well as scanning capabilities. However, some copiers generally use inkjet cartridges that are pricey. You can go for the copiers which use toner cartridges that are less expensive with refills costing around $40. Next, you need to think if you will really need a color printer. When you use color cartridges, you may end up spending thrice as much as what you would normally spend on the basic black cartridges. Ask yourself, "Do I really need a color printer?" Color printouts are good to look at, but think carefully if you really need to shell out those extra dollars.
Interestingly, many modern copiers come with network cards. This will allow you to connect your copier to your computer network and link an image to your office computer by making use of the scanning capability. This is definitely a money-saver deal that allows you to make the most out of advanced networking technologies. Depending on your budget, you may choose between buying a copier and renting it from a company. Office copiers are expensive and so if you don't have the budget to finance an office copier, you will have lease as an option. Each option has its own set of advantages and disadvantages and you need to analyze how you can use a particular option to address your specific needs.
If you consider renting as an option, you will not have to bother about the liabilities that you may incur on account of maintenance or repairs. The company owning the device will be responsible to handle all repair and maintenance works on your behalf and to provide you with timely service. At the end of the day, doing business is all about spending less resources and maximizing returns on your investment.