The Kyocera TASKalfa 4551ci Delivers Amazing Color Printing Solutions For Office Use
This week our team put the Kyocera TASKalfa 4551ci copier through the test and we were delighted with our findings. This copy machine is no doubt a leading office product and we were not at all surprised that it received such high ratings. From speed, to quality, and beyond we give this piece of office equipment two thumbs up and think you will agree that it suits practically every small business need.
Kyocera TASKalfa 4551ci Copier Review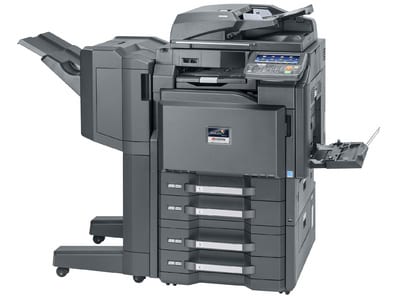 Prints 45 pages per minute B&W or Color
Wide 8.5" Color Touch Screen Controls Panel
Base Paper Capacity 1,150
Standard 3.5 GB RAM + 320 GB HDD memory storage
Large media range up to 300 g/m², 305 x 457 mm and banner prints
Optional scan to searchable PDF solution (OCR)
Standard Embedded Duplex
Monthly Duty Volume 200,000 Sheets
Print & Copy Resolution 600 x 600 (dpi)
Full Dual Scan Processor
Fax Modem 33.3 kbps
Fax Memory 12 MB std, 120 MB Max
7 Bin Mailbox
If the speed and high performance of the Kyocera TASKalfa 4551ci copier isn't enough to meet the demands of your document imaging needs then how about it's more advanced features like duplex printing, hole punching, of stapling solutions? This office copy machine is a free standing solution measuring 25.5×30.2×29.4 and weighs 251 pounds. It can support Ethernet, wireless, and USB with its highly versatile multifunctional features that consistently delivers  brilliant, high-quality document prints in color or B & W. Scanning could not be easier as it quickly converts documents into digital files, which can then be instantly stored on the internal hard disc drive, an external hard drive, or scanned to e-mail.
When fully configured this copier can be supplemented to as much as 7,650 paper sheets making it one of the most impressive small business printers on the market today.
Kyocera also offers optional features you can buy for more advanced printing solutions and functionality, including but not limited to booklets, positive/negative reverse images, and a ton more. Our final review is you can't go wrong with this dependable, and surprisingly affordable copier.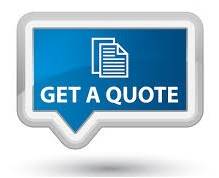 Already own this business copy machine? Get drivers and software here
Do you have this copier at your office? Help other business owners and post a review below and tell us what your experience has been.