Lexmark CX860de, CX860dte, and CX860dtfe Copiers Review Findings
The Lexmark cx860 series is dependable and is no doubt a next generation copier solution for modern offices. If you need fast copy speed, how does 60 pages per minute sound? We're talking great speed, and no loss of quality from a copy machine you will use for years. This equipment comes standard with a 1.6GHz quad core processor and 2 GB of memory. One the best features we found was its top tier scanner with 1200 DPI and automatic size sensors. Depending on your input capacity needs, the Lexmark offers 3 options, the CX860DE, CX860DTE, and the CX860DTFE.
Lexmark CX860 Copiers Review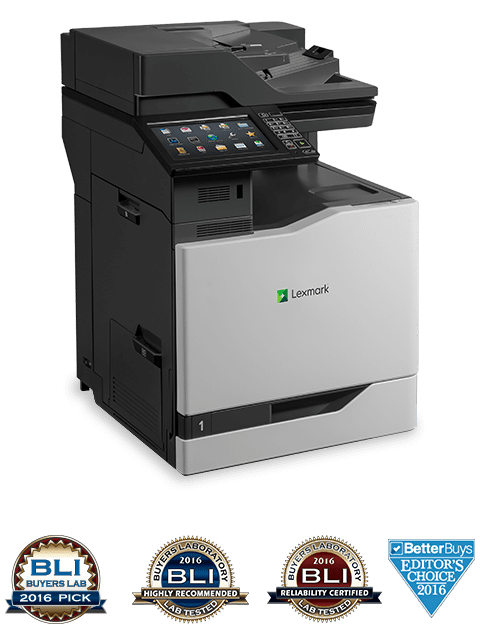 Prints 60 pages per minute B&W or Color
Beautiful 10″ touch screen display
350,000 page duty cycle
1.6 GHz quad core processor
Advanced scanning technology
Page Level jam recovery features
AccuRead OCR for optical character recognition
Form and Favorite for Microsoft Documents
1200 DPI
High Input Capacity 4,500 sheets
High Yield toner cartridges (up to 55,000 copies)
Advanced Security
Administrative access and password protected
Hard DIsc Protection – 256 Bit AES Encryption
Intuitive Interface
Wireless Printing
Mobile Printing
Auto Size Sensing
Multifeed detection
With the Lexmark CX680 copier series you get real quality with every job. Intuitive color touch screens, finishing options, and advanced software solutions. The Lexmark CX680 prints its first copy in about 6 seconds, or less, and has print resolution of 4800. Lexmark color copy machines feature the highest toner capacities in their class, and to top it off customers get to enjoy "industry-leading long-life imaging components, which means less user interventions." New Ultra High Yield replacement toner cartridges are available and yield up to 55,000 black pages and up to 55,000 color pages. The was one of our best copier reviews in 2016.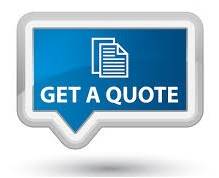 Lexmark CX860 Series Size Information:
CX860de – 32″ x 22″ x 23.15″ (183 pounds)
CX860dte – 45.8″ x 22″ x 23.15″ (288.9 pounds)
CX860dtfe – 45.8″ x 22″ x 23.15 (298.9 pounds)
Do you have this copier at your office? Help other business owners and post a review below and tell us what your experience has been.