Ricoh  Copiers are Known For Quality and the MP C6502 is Just More Proof
If you office has small – medium sized copy projects and only a cutting edge fast printing multi-task printer will do then the MP C6502 might just be what you're looking for.
Ricoh MP C6502 Copy Machine Review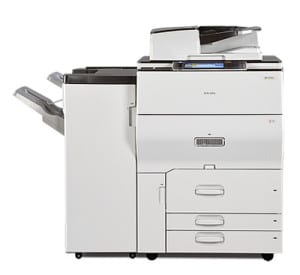 – Prints 65 PPM (B&W or Color)
– Hold 8,100 Sheets of Paper
– Features: Stapling, booklet finishing, hole punch
– Security: Window Authentication, User Code Programming
– Print From Network or Workstation
– 600 DPI Resolution
– Create TIFF/JPEG/PDF Files
– Scan to Email
– Scan Speed 120-spm
– Network TWAIN 1,200DPI
– Dimensions: 48.3″ x 29.6″ x 34.7 (HxWxD)
– Weight: 531.4 lbs
This Ricoh copy machine delivers reliable office printing solutions and state of the art technology with its laser printing and exceptional color output capabilities. Business owners report this office equipment as being innovative and offering robust finishing solutions for even the biggest copy jobs. We found a number of local suppliers offering the product between $34,000 – $37,800 with a 1 year warranty. The server holds up to 15,000 stored documents and has 58 fonts or  136 Roman fonts (optional) and packs 640GB of memory.
More Information: Facimile circuit runs on PSTN / PBX and the memory is backed-up in about one hour. It holds up to 2,000 speed dial numbers and has  a killer rapid modem speed of 33.6 Kbps. Bottom line, our review reveals this copier as offering unprecedented print & copy quality, improves office production time with up to 80 prints per minute, and will help integrate your office processes to better streamline your copy workflow. You'll love the large sized control panel with is shortcuts to the most common functions and print solutions and even making trouble shooting errors and paper jams as simple as can be.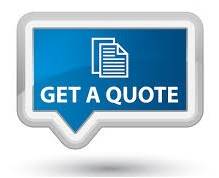 Do you have this copier at your office? Help other business owners and post a review below and tell us what your experience has been.