Ricoh MP C6503 Copier Review – It Will Be Hard To Get A Better Product
The Ricoh MP C6503 is a powerful office copier than can push out as many as 65 pages a minute. This all in one commercial copy machine delivers a 1200 x 4800 resolution and holds up to 8,100 sheets of paper. No doubt, the MP C6503 copier by Ricoh is a best of class solution and for the price it will impress every business owner.
Ricoh MP C6503 Copier Review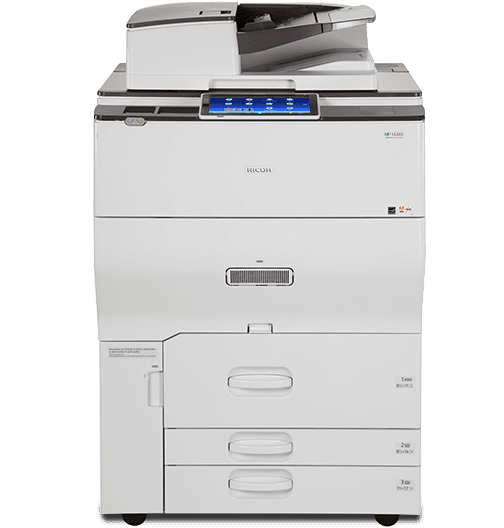 Prints up to 65 PPM
All-In-One Solution

B&W and Color Printing

1200 x 4800 dpi max print resolution

4-drum dry electrostatic transfer system with internal transfer belt
First Page Print – Color: 7.5 seconds/B&W: 5.5 seconds
600 DPI Resolution

Zooms 25% – 400% in 1% increments 

4 GB System Memory
Original Capacity: 220 sheets
Auto Duplexing
3,700 sheets Capacity
Power Source: 120V-127V/16A/60Hz (dedicated)
Intel® Atom Processor Bay Trail-I – 1.91 GHz
Hard Disc Drive 640 GB (320 GB x 2) (Shared)
Support Fonts Standard – PCL: 45 scalable + 13 international; PDF: 136 Roman Optional – PS3: 136 Roman; IPDS: 108 Roman
Need better security? In our review we discovered the Ricoh copier protects against malicious access via networks, leaks from HDD storage media, and unauthorized access from the operation panel.
The motion sensor is unlike anything we've seen before. It activates the color control as you approach to copier, which lets you get started on your project sooner. Use the optional fax via email capabilities to control your expenses even further. Minimize document imaging delays by expanding paper capacity from the default 3,700 sheets to a maximum of 8,100 sheets.
The Ricoh MP C6503 is one of the best at managing outsourcing costs by printing more professional-looking brochures in-house. Choose from 1 – 3 finishers to automate your office tasks. Need more? How about features like hole-punching, booklet-making, a multi-folding unit, and cover interposing?
Finally, this top rated copier comes compete with a 10.1" color control panel and warms up in under 43 seconds.
Take Away: This is a powerful office solution that is sure to meet the needs of most small to medium office requirements. We highly recommend the Ricoh MP C6503 commercial copy machine.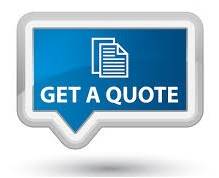 How Much Will the Canon Ricoh MP C6503 Cost?
We how found the prices range between $12,000 – $15,035. Request a quote and let us help you get the best copier for your office.