Toshiba E-Studio 5055C Copier Review
When it comes to digital copiers, the Toshiba E-Studio 5055C clearly takes the cake. With a fast copy and print speed in both color and black and white, it's the perfect solution for midsized business owners. It gets better: it even has souped-up features like automatic duplexing as well.
As if that's not enough, this handy copier also has built-in dual-line fax and color scanning capabilities too. And at just over $6,300, the Toshiba E-Studio 5055C is a literal bargain for business owners everywhere. To be quite honest, the only con is that this printer is temporarily sold out on several online retail sites.
Curious about what makes the Toshiba E-Studio 5055C so special? We're glad that you asked. Here are a few of our favorite features:
Super quick color and black and white printing speed
Excellent resolution for color scanning
Easy-to-use Open Platform for customer support
Extremely low thermal capacity fuser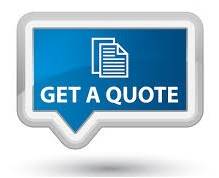 Toshiba E-Studio 5055C Features:
Color print speeds of up to 50 PPM, B&W- up to 50 PPM
Color scan speeds of up to 73 SPM at 300 x 300 dpi resolution
600 x 2400 dpi print resolution (PS Driver)
Super low thermal capacity fuser, Induction Heating system
11″ x 17″ 140 lb index automatic duplexing from the drawers
11″ x 17″ full bleed on 12″ x 18″ stock through the bypass
110 lb cover support through the bypass
Banner mode printing (12″ x 47″)
9″ WGA tilting color control panel for easier operation
Outside Erase for copying books and 3D objects
High compression PDF scanning (Slim PDF)
Full featured new Toshiba multi-position and saddle stitch finishers
One Touch Templates