Toshiba e-Studio2000AC Copier is a Great Buy
Today we reviewed the Toshiba e-Studio2000AC copy machine and hands down this is a great buy. It's a multi-function office copier the prints 20  pages per minute in both color and black and white. We found the Toshiba copier to be great for small work group solutions packed with cutting edge technology and advanced functionality. We especially like the 9″ color touch screen that comes with a browser already embedded for quick use.
The Toshiba eStudio 2000 AC offer limitless print reservations that will store multiple print jobs from users so employees can send jobs when needed. Our staff also favored the new feature allowing users to plug in a USB drive and print directly from it.
Toshiba e-Studio2000AC Copier Review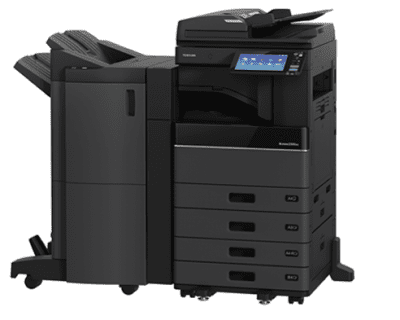 Prints 20 PPM B&W or Color
High Resolution Color
Duel Core Processor
600 dpi x 1,200 dpi
250 Gradiations
Automatic Calibration
Paper Volume Indicators
Multi Station Printer Enabler
360GB Self Encrypting Drive
FIPS 140-2 Validated SED
RoHS Compliant
Print on Envelopes
Toner Yields 33,600 Copier
Price Range $4,950 – $6,900
There is also a e-BRIDGE color profile tool that we tested which all users to create profiles that adjust color output on various types of paper. The faxing function utilizes a 33.6kbps modem with JBIG compression. It also includes both G3 and Super G3 compatibility, and up to 100 pages of hard drive memory plus a second line fax.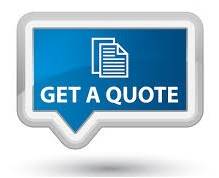 Other Features:
Warm up time 13 seconds
Holds 2,900 sheets of paper
Automatic Duplex A5R-A3, 65-163gsm
Toshiba e-Bridge Controller
Size 575 x 585 x 662 (W x D x H)
Supported Systems: Windows 10/8/7/Vista/Server 2008 (32/64 bit), Windows Server 2012/Server 2008 R2 (64 bit), Mac OS X 10.6.8-10.11, Linux/Unix, Citrix, Novell NetWare (NDPS), SAP, AS/400
Security and Accounting: Role Based Access, LDAP support, 1,000 department & 10,000 user codes, Card Reader2), Private print, Standard data encryption with Toshiba Secure HDD, Data Overwrite Enabler2), IP and MAC address filter, Port filter, Support of SSL and IPsec2) protocols, IEEE802.1x support, IEEE2600.1 compliant2), Scan to Secure PDF