Xerox DocuColor 260 – Speed, Performance, and Multi-Function Document Imaging For The Office
In two words we'd describe the Xerox DocuColor 260 copier as having a "competitive edge" and with its superior print quality and array of color servers we think you'll agree. If high quality resolution is important to your office copy and print jobs then you're sure to appreciate its 2400 x 2400 dpi and amazing gloss modes and emulsion aggregation high grade toner. Jump from sleep mode to get rolling mode in under 2.5 minutes and drop right in to your biggest job requiring up to 250 sheets in its standard DADF.
Xerox DocuColor 260 Copier Review
Prints 60 PPM Color / 75 PPM Black
2400×2400 dpi resolution
5 color server and controller
Enhanced Gloss Mode
Emulsion Aggregation High Grade (EA HG) toner brings out great color, outstanding shadow detail, superior halftones and smooth transitions
Maintain print consistency with the Xerox-exclusive trickle-charge development system and an automatic Charge Corotron Cleaning Assembly
Numerous finisher options for brochures, newsletters, and full color catalogs
Promote and delete print jobs with the touch of a button
Fast printing on light AND heavy media products
Scan Up to 80 ppm (50 ppm in color)
Program and scan an upcoming job while the copier is busy printing
Continue to print without interruptions while replacing toner and/or or paper
Holds two black toner cartridges to help eliminate down time
When compared to other products in the same price line the Xerox DocuColor 260 copy machine held its own and in many cases it beat the pants off of its competition. For the basics and beyond it has auto reduction, booklet creation, edge erasing, and an attractive touch screen interface. It no doubt has an Unparalleled ease of use and we rate this copy machine a perfect 10 (with 10 being the best rating). New, this machines will cost you about $39,000 and if you're okay with used or refurbished products you might get it for as little as $7,500. One thing is for sure, this copier packs a punch and is a winner in our book.
In conclusion the Xerox DocuColor 260 digital copier is a compact, high-charged color printing solution for professionals that require a robust featured full machine without taking up a lot of space. It's a high-capacity digital color copier that can easily print high resolution glossy color and it delivers a myriad of finishing options including a stapler or booklet maker. No doubt this commercial copier will satisfy even the toughest critics.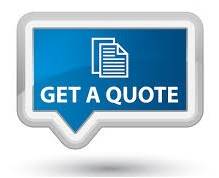 For support on this item you can get the drivers here or download the user manual.
Do you have this copier at your office? Help other business owners and post a review below and tell us what your experience has been.