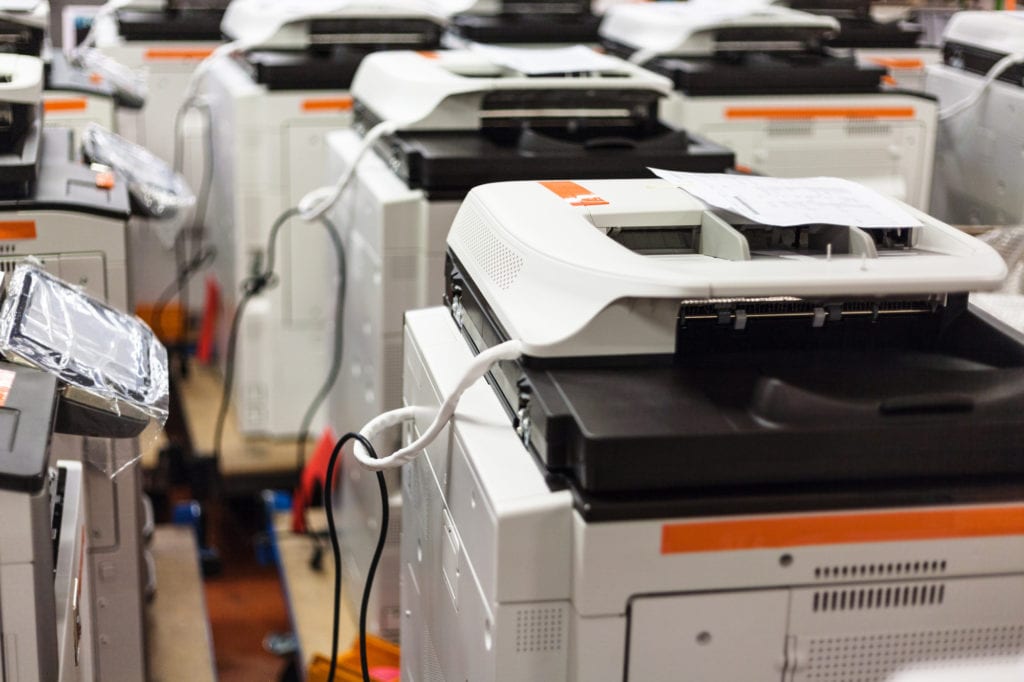 10 Reasons Your Small Business Should Own A Commercial Copy Machine
There are many benefits to buying a commercial copy machine for your small business. Learn the ten reasons you need a commercial copy machine today.
Did you know that in the United States, 82% of small businesses fail because of reasons related to cash flow? Not having the correct equipment to run your business effectively can ultimately be the doom of your small business.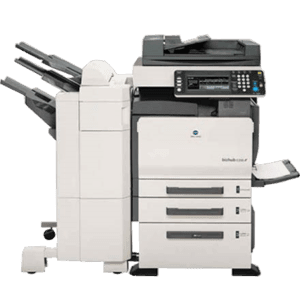 Whether it is laptops, software, or a commercial copy machine, having the equipment that you need is essential for the survival and growth of your company.
Commercial copiers are a very versatile and valuable asset for your small business. They can help you facilitate business, make copies of important documents and streamline processes.
Continue reading to learn the 10 reasons why your small business should own a commercial copy machine.
Copiers Save Space
A commercial copy machine is beneficial to your small business because it doesn't take up a lot of space and it is able to serve multiple functions. This helps you get the most out of the space that you have to work with.
Saving that space allows you to use it for different purposes, such as a desk for a new employee or storage. Having a commercial copy machine makes your office look more professional and more organized.
Increased Office Production
Having a commercial copier is a great way to boost productivity. Having a smaller printer can take minutes to print only 10 pages, and only holds a hundred or so sheets of paper.
The best commercial copiers are able to push out over 50 pages per minute. They hold thousands of pieces of paper so your employees won't have to continuously add more in order to do their jobs.
Office Copier Increase Savings
Another benefit of having a copy machine for a small business is the increased savings that your business will see. Commercial copiers have become increasingly energy-efficient over the past few years. This adds to your savings when it comes to energy bills.
Because of the printing capabilities of a commercial copier, you'll waste less paper. This will end up saving you money while increasing your business's efficiency.
More Efficiency
Commercial copiers today have a number of functions that are meant to make life easier for you and your employees. If you've ever had to print out reports for a meeting on a slower, older printer then you know the frustration of the time it takes.
A commercial copy machine can churn out over 50 pages per minute, with some capable of over 100 pages per minute. There are even commercial copiers that will staple your reports together or punch holes in them.
A commercial copy machine with these capabilities saves your employees time that can be spent elsewhere. This goes a long way towards helping your business grow and thrive.
Added Convenience
The convenience of a commercial copier can't be understated. Having a tool that can print, copy, or fax important documents nearby is a priceless asset for a small business.
Now you won't have to use a much slower printer or a printing shop in order to get the copies that you need to be made. The added convenience saves you and your employees a lot of time, stress, and frustration.
New Marketing Opportunities
Depending on what your small business is, you may want to create flyers or business cards as a way of spreading brand awareness. A commercial copy machine can help you create these marketing tools all from the comfort of your own office.
Today's commercial copiers have the ability to create brochures, business cards, "thank you" cards, booklets, and so much more. The options a commercial copier provides can be vital to the strength of your business.
Holiday Festivity
Decorating and celebrating holidays at your business is shown to improve the mental health of your employees. A commercial copy machine can help you bring out the best decorations for holidays or birthday celebrations.
Using your commercial copier to create hanging decorations or even print out wrapping paper with your company's logo on it can be a breeze. It's a fun way to incorporate your copier and your employees' abilities to decorate into your business.
Copier Provide Increased Security
Most small businesses use their commercial copy machine to print or copy sensitive documents. Whether financial or with personal information on them, having your own copier allows those documents to stay in-house.
Otherwise, you would be stuck trusting a copying company with handling that sensitive information. This is especially important if your business operates in a medical field, due to HIPPA privacy laws.
They also provide increased security by encrypting your information. This keeps your information and that of your customers safe from hackers and cybertheft.
There are also security measures with most commercial copy machines. Today's commercial copiers require employee IDs for use. They also wipe previous documents so that they aren't accessible.
Added Flexibility
Because most commercial copiers provide multiple functions, they give you and your business the most flexibility depending on your needs. They feature the ability to scan documents, email, print, and even fax information.
This flexibility ensures that your employees have everything they need to complete the tasks of your small business. This saves you money as you don't need separate equipment to perform these functions.
The combination of all of those functions in one piece of equipment also saves you money. Instead of buying a separate scanner or printer, you have everything you need in one machine makes your life infinitely simpler.
Eco-Friendly Business Copiers
The best copy machines for small businesses are also a great choice for the environment. They are energy-efficient machines that have a sleep mode to save electricity. They also provide you with the option of printing on both sides of the sheet of paper.
There are also different printing modes that decrease the use of ink for printing documents and pictures.
Cloud-based document transfer options are also perks that commercial copiers can provide. This makes the sending and sharing of documents between your employees paperless and simple.
Get a Commercial Copy Machine for Your Small Business
The benefits that a commercial copy machine can provide your small business are numerous, from increased efficiency and flexibility to space-saving and security.
Getting a commercial copier helps your business maximize its equipment. It will help you get the most out of your employees and help your business continue to grow and prosper in an eco-friendly way.
Get a quote on a commercial copy machine today, and discover how beneficial it can be for your small business.