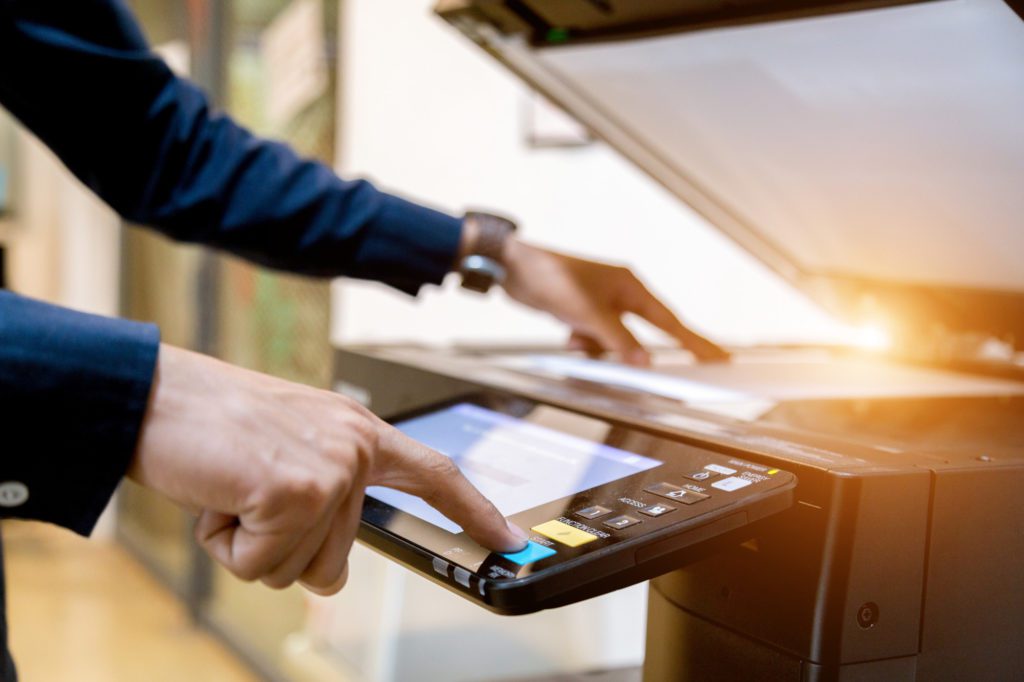 A Complete Breakdown of the HP Laserjet Enterprise 700 M775f
Our 2021 review of the Laserjet Enterprise 700 M775f. The global copier market was valued at $618.6 million in 2020 and is expected to reach a value of $706.5 million by the end of 2027. In an era of business and organization, the market for commercial copiers is booming.

The need for print-based reports, briefings, advertisements, and hard copy backup for important documents is still in high demand.
The HP Laserjet Enterprise provides the components essential for your commercial business needs, and if you keep reading this guide, I'll tell you why.
Business Copier Features
When considering a commercial copier for your business, there are many features to look for. Depending on your company's printing and copying demands, there is a range of units available with various features included or upgrades offered for an additional price.
Cost
The first and most important factor when considering a commercial copier unit for your business is the price of the overall machine and the estimated monthly operating costs associated with it.
You should weigh the options of whether it is more cost-effective to lease a unit versus buying it outright.
Low volume home business copiers can run anywhere from $130-$600
Small business copiers fluctuate between $850- $5,700
High volume commercial business copiers run the gamut from $6,900-$35,00
Paper Size and Types
There is a wide variety of paper sizes, weights/thicknesses, and textures. Some other standard sizes and types of paper included are:
Standard paper- 8 1/2″ x 11″
A3 paper measuring- 11 3/4″ x 16.5″
A4 international letterhead- 8 1/4″ x 11 3/4″ (the most common A size)
Glossy- mid-weight, heavy, extra heavy, card glossy
Paper types- plain, light, bond, recycled, mid-weight, heavy, extra heavy, cardstock, matte, resume, photo
Resume paper comes in a cream or off-white color, it is much heavier than standard paper and is good for printing important documents. Photo paper has a thicker, richer texture, is the best for printing images, and comes in both glossy and matte, depending on your desired finish.
Standard paper is purchasable in different weights/thicknesses; thinner papers tend to jam in copiers easier. Thicker weighted papers provide a crisp clean result.
Paper Capacity
Commercial copiers are outfitted with several paper trays and drawers for different sizes and styles of papers to be loaded in in larger quantities to prevent running out of paper mid-job and needing to reload. This allows a more streamlined process with fewer interruptions.
The tray capacity varies on the size and thickness of the paper being used. It also depends on the volume of your company's commercial printing needs.
Copy and Print Input/Output
Automatic document feeder trays can provide a way to expedite the process of loading and copying large reports.
Sorting and collating features are especially helpful for keeping documents organized. The speed and volume of PPMs (pages per minute) are determined by the unit's manufacturer specs and overall use.
HP Laserjet Enterprise 700 M775f
The HP Laserjet Enterprise 700 M775f is the ideal multi-function all-in-one unit that is perfect for your business needs, with the quality you've come to expect from HP over the years.
Copy, scan, print, and fax enabled.
Also includes a digital send option and easy-access USB.
250 sheet output tray.
Energy Star qualified
1536MB maximum memory.
2-sided printing allows you to print on both sides of the page, cutting your paper use by up to 50%.
Dimensions 29.3 x 26.3 x 45 in (745 x 668 x 1143 mm)
Max: 39.8 x 45.6 x 58.6 in (1012 x 1158 x 1489 mm)
Weight: 213.5 lbs (96.8 kg)
Print Resolution Black (Best): Up to 600 x 600 dpi.
Color (Best): Up to 600 x 600 dpi.
Mobile printing feature using HP ePrint Android app and Apple AirPrint™ app
Paper Handling Input
100 sheet multipurpose tray
250 sheet tray
2,500 sheet tray
3,500 sheet tray 4 with cabinet
100 sheet automatic ADF (automatic document feeder)
Print Speed
Black (normal, letter): Up to 30 ppm
Color (normal, letter): Up to 30 ppm
Duplex double-sided (letter): Up to 30 ipm
Produces First Page Out-Black (letter) ready in as fast as 10.5 seconds
Produces First Page Out-Color (letter) ready in as fast as 10.5 seconds
Control Panel Features
8.07 in (20.5 cm) touchscreen control panel
Color graphic display
Rotating screen/adjustable angle
Job control buttons
LED Home button
Hardware Integration Pocket
Easy-access USB
Internal Storage
Standard
Embedded HP High-Performance Secure Hard Disk
Minimum 500 GB
AES 256 hardware encryption or greater
Secure erase capabilities: Secure File Erase-Temporary Job Files, Secure Erase-Job Data, Secure ATA Erase-Disk
Digital Sending Features
Scan to e-mail
Save to Network Folder
Save to USB drive
Send to FTP
Send to LAN Fax
Send to Internet Fax
Local Address Book
SMTP over SSL
Compatible Operating Systems
Windows 10
Windows 8
Windows 7
Windows Vista
Windows Server 2008 (32-bit/64-bit)
Windows Server 2008 R2 (64-bit)
Windows Server 2003 (SP1+)
Mac OS X v10.6, v10.7
Wireless capability
Optional, enabled with purchase of a hardware accessory, HP Jetdirect 2700w USB Wireless Print Server J8026A.
10Base-T, 100Base-Tx, 1000Base-T
802.3az (EEE) support on Fast Ethernet and Gigabit Ethernet
IPsec (standard)
802.11b/g/n wireless networking (optional)
Standard built-in Ethernet
Connectivity (standard)
1 Hi-Speed USB 2.0 Host
1 Hi-Speed USB 2.0 Device
1 Gigabit Ethernet 10/100/1000T network
1 Foreign Interface (FIH)
1 Hardware Integration Pocket (HIP Pocket)
2 Internal USB 2.0 Host
1 Fax port Network ready Standard (built-in Gigabit Ethernet)
Media Sizes Supported
Tray 1:
A3
A4
A4-R
A5
A6
RA3
SRA3
RA4
SRA4
B4 (JIS)
B5 (JIS)
B6 (JIS)
10 x 15 cm
Postcard (JIS)
D postcard (JIS)
Envelopes (B5, C5, C6, DL)
Tray 2, 3, 4: A3
Recommended Monthly Volume 
2500 – 7500 pages
Duty cycle up to 120,000 pages
Includes (In Box)
HP Black LaserJet Toner Cartridge (enough to print approx. 13,500 pages)
HP Cyan, Magenta, and Yellow Color LaserJet Toner Cartridges (enough to print approx. 16,000 pages)
Requires USB or network cable, not included.
HP Laserjet: Performance and Productivity for Your Commercial Business Needs
Now that you've read all about what the HP Laserjet Enterprise has to offer, contact us for your free Buyer's Guide that gives you information on the Top 10 suppliers of commercial copiers, user reviews, and buying tips, so you can get the best price possible.
You can also get matched and compare free price quotes from local suppliers. Our side-by-side comparison chart of 14 key components from over 160 copier machines makes it easy to find the best office copiers for businesses.
So don't delay, contact Commercial Copy Machine today!