Common Printer Problems And What They Indicate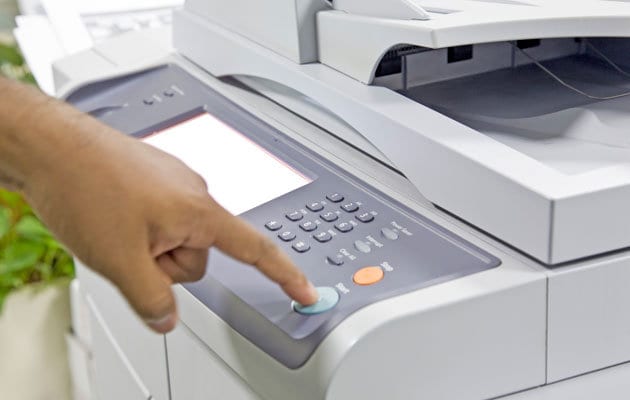 When you need to meet a deadline, you need to make sure that your printer responds to your needs in a sincere manner. In a busy environment where everyone is busy with his/her share of responsibilities, the task of detecting printer issues takes a backseat. However, you will certainly not want to end up with printer issues at a critical point of time when you really need the printer to deliver desired outcomes. So when you use your printer every time, you need to check for signs that may indicate underlying issues, which will help you make a repair or replacement decision to avoid troubles in the future.
At times, you may spot the appearance of toner lines in finished prints. The reason can be diverse including the deposition of foreign substances on the scanner glass, fuser issue, or drum malfunction. While it costs you a few pennies to solve the scanner glass issue, you may need assistance from a trained technician to fix the other two issues. Sometimes, you may find your print pages to be wrinkled. This may result from fuser assemblies, humidity, worn-out paper trays, or worn-out feed rollers. You can purchase a new paper tray and replace the old one with the new one. The other issues call for an expert's intervention.
Paper jam is a common phenomenon that may strike any time, disrupting a smoothly-running task schedule. This is mainly caused by dust collection that clogs the machine. You can get your office printer cleaned occasionally by a professional to prevent the occurrence of such issues. There may be instances when you will find that the fonts are appearing either too dark or too light. Reset the density levels and if you find things to be appropriate now, you do not need to take any further step. However, if your issue doesn't get fixed, you may need to consider replacing your printer's drum. If you see spots appearing randomly on final copies, you may suspect a drum defect. A drum replacement is the solution in this regard.
Your decision to repair or replace your office printer depends on several factors. First off, consider the age and capabilities of your existing printer model. The printer technology is constantly evolving and a new model may feature capabilities that you need to address an emerging business need. In such a case, it is worth investing in a new office printer and this will translate into efficiency and productivity in the long-run. Each organization has its own unique business needs and print requirements. By assessing your print requirements and determining your budget, you can make a choice between repair and replacement.