Konica Minolta C8000 Put To The Test – Did It Measure Up To The Competition?
Although this copier would lose ground in terms of low cost our team analyzed it against hundreds of copiers and we think it has earned the five star rating, and with a price tag of $24,000 or more it sure better. In summary this copy machine is an all-around top of line product that can go toe-to-toe with all of the other major brands.
Konica Minolta C8000 Copier Review
Prints 80 pages per minute B&W or Color
10,760 Sheet Max Paper Capacity
1200 x 1200 DPI Resolution
Durability a Perfect 10
512 MB of Memory
Optional scan to searchable PDF solution (OCR)
Gradation – 256
Auto Duplex – Stackless ADU
Takes sizes up to 13" x 19.2"
Simitri HD Toner
Brilliant 15" Color Panel Display
Dual Fusing System
Power Use – Under 6kW
The Konica Minolta C800 serves for many as a vital piece of office equipment today and is an important part of daily office activities. This dependable piece of office equipment delivers a robust lineup of document imaging features, such as a high speed print job of 80 pages per minute and screen enhancing active digital processing to provide highly accurate image stability. A couple of our employees with not so great vision noted the awesome large 15" color touch screen with its brilliant easy to read panel.
In comparison this copier would rank in one of the top 50 best on the market making it a world class product for all of your printing and scanning needs. It has been called the "next generation flagship model" as it readily meets the demanding needs of professionals everywhere.
If you go with the genuine OEM toner (AODK433) it will yield 8,000 pages and average prices hang around $90.00 plus shipping. It works with multifunction laser printer devise only and can be found by its ASIN # B00CLDVD7S. There is one downside we found, and that if you want this copy machine you'll need to get it used because it has been discontinued but it's still a great investment and with proper maintenance it will be like new. Find Drivers copier here or learn more by downloading the brochure.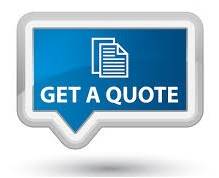 Do you have this copier at your office? Help other business owners and post a review below and tell us what your experience has been.