Some Of The Best Practices In Document Management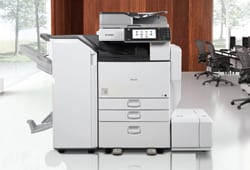 When a company adopts the best practice approach in document management, it is most likely to help its employees carry out their tasks and achieve their objectives in the most efficient way. However, you need to consider a number of factors while implementing a document management system in your office in order to be able to capitalize on the benefits of an efficient document management system.
Before you set up a document management practice, you need to develop quantifiable goals that you can use to determine the effectiveness of your document management system. When you install document management software, you cannot expect it to run on its own and improve your processes automatically. It is always a good idea to seek advice from a vendor or a consultant who understands how the software works and can set quantifiable targets for the outcomes that you are looking to achieve. After that, you need to share the targets with your employees as they are the ones who will be using the software to deliver the desired document management outcomes.
It is always a good idea to involve your teams to set up appropriate guidelines for naming files and folders. At some point of time in our lives, we have struggled to find a file that seemed to be lost amidst hundreds of files. Various factors contribute to inappropriate naming of files and folders and some of them include funny reasons, such as the use of astrology to name files and the random use of project numbers. While initially you may need to invest some time in developing a meaningful file-naming system, your effort will pay you back in the long run.
Setting your priorities is a crucial step to ensure desirable outcomes from the implementation of a document management system. For example, if your focus area is sales, you may want to prioritize the order process during the implementation of the document management system. If your priority is customer service or R&D, you may want to make sure that the relevant documents appear first on your list. Practice prudence to make sure that you do not end up excluding important departments as you identify the order of priority.
The document management software can manage electronic data in a very efficient manner. However, if you need to store scanned copies of paper documents in the system, you may be able to capitalize on the potential of the system only if your document is indexed properly. You may find it hard to find or access scanned copies of such documents with MS-Excel or MS-Word. Working with static PDFs may also involve some difficulties. Simply put, you need to take a different approach to allow your document management system to manage your paper documents efficiently. The process that you use to produce paper documents may need to be changed if you want your document management system to work efficiently.
Get your employees involved during the implementation of the system as they are the ones who will use it. The document management system is implemented to benefit your employees and so you should make sure that you train your employees well. Let your employees know about your goals so that they have a clear understanding of what they should do to achieve them.