Where to Donate an Office Copier – 8 Charitable Places To Donate Copiers
Are you looking to donate your old office copier? This is a great idea. Read on to learn exactly where you can donate it.
Did you know that your old office copier is dragging down your productivity and increasing your costs? New copiers print as much as 70 pages per minute and are less likely to jam. If your old copier only prints 20 pages per minute and jams all the time, then you're losing money just by having that copier.
If you've made the decision to upgrade your office copier, then you're probably wondering what to do with your old one. There are many costly services that take your old copier to the landfill, but there's a better option if your old copier is still in working condition.
Donating your old office copier is a great way to clear space for your new copier and make a difference in the world. Not sure where to donate it? We've compiled a list of worthy places to donate your old copier.
Donate Your Office Copier to Local Nonprofits
Before you look nationally, check with nonprofits in your local community to see if they're in need of a new copier. Many local organizations are more than happy to come to pick up the old copier free of charge. Be sure to get a receipt for the donation so you can use it as a tax deduction.
In the event the organization asks you to deliver the copier to them, ask them to include the cost of moving the copier in the value of the donation.
Donating to local organizations boosts goodwill towards your organization. It also allows you the opportunity to see firsthand how your donation has impacted your community.

National Cristina Foundation
The National Cristina Foundation is a national organization that helps businesses find nonprofits in need of used office equipment. NCF nonprofit listings consist solely of education nonprofits.
NCF has minimum requirements for donated equipment. At a minimum, it must be in working order.
Individuals who donate office equipment receive tax deductions for the fair market value of the piece of equipment. Corporations can also receive tax deductions for the amount of the donor's tax basis in the property contributed.
Computers with Causes
Computers with Causes takes used office equipment and refurbishes it. It is then donated for use in an educational setting or at another nonprofit organization of their choosing. Unlike the National Cristina Foundation, you have no say in which organization your donation goes to.
Equipment needs to be in working order, and in most cases, it must be less than three years old.
Computers with Causes provides donation letters to all donors for tax deductions.
National Center for Electronics Recycling
The National Center for Electronics Recycling is an environmental nonprofit organization. Their goal is to create infrastructure for electronics recycling throughout the US.
NCER has information about state-level electronics recycling laws. The organization does not collect or recycle electronics. They connect individuals and businesses with local organizations that do.
This is a great organization if your old office copier is in less than perfect condition, or if you cannot find a nonprofit who needs your old copier.
Earth911
Earth911 is a website that connects businesses to local electronic recycling centers. Enter your zip code and specify electronics on the search page and you'll find every local electronics recycling center.
Unfortunately, you won't receive a tax deduction for recycling your old office equipment. Donations to Earth911 give you peace of mind that your old equipment isn't sitting in a landfill.

Goodwill Industries of Southern California
Goodwill is always a great organization for donations. Businesses in Southern California can donate office equipment to their computer recycling center. Goodwill collects and repairs the equipment for resale at their stores.
Goodwill of Southern California accepts electronic equipment in any condition. They will pick up the equipment from a business if they have a large donation. If you're donating a single item, then you need to bring the item to Goodwill.
Goodwill of Southern California provides tax receipts for your donations. They even offer an online system that allows you to access donation receipts throughout the year.
This is a great resource for donations if you cannot find a nonprofit who needs your copier, but you still want to donate the equipment.
Salvation Army
The Salvation Army, like Goodwill, happily accepts donations of almost anything for resale in their network of stores. Contact your local Salvation Army to confirm whether or not they provide donation letters for tax purposes.
The Freecycle Network
Are you unable to find a nonprofit who will take your office copier, and not keen on the idea of recycling it? Then The Freecycle Network is the best option for you.
The Freecycle Network is a listing site that allows you to post listings for items you don't need. All items must be given away free of charge.
You won't receive a tax receipt for your donation on Freecycle. You'll have the freedom to require donees to haul away the old copier themselves.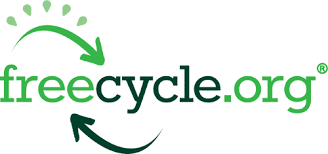 Check Out Our Blog for More Info!
Donating your old office copier is a great way to clear space for newer, more efficient office equipment. Add on top of that potential tax breaks and you've got all the motivation you need to upgrade your office.
Once you've donated, you'll feel great about the fact that you've helped a non-profit organization doing important work.
Check out our blog for more information about equipping your office with today's best copiers.