The Xerox ColorQube 9303 is a Top Contender Office Copier
Every successful company certainly needs to lower office costs where it can while still providing the necessary office tools needed to stay ahead of the fierce marketplace. In the right scenario, the technology you select helps you grow your company while offering a significant ROI. But you need more than a copier or a technology vendor to pull it off. You need a reliable business partner who helps you to employ new ways to get more business completed in less time – whether in the office or working from a remote location. You need a complete copier solution that helps you solve problems, delivering document imaging and copier solutions like you never imagined. The Xerox COLORQUBE 9303 promises all this and more.
Xerox COLORQUBE 9303 Copier Review
55 PPM Color
60 PPM Black & White
Copy, Email, Print, Scan,
300,000 Image/Month Duty Cycle
For Monthly Print Jobs up to 75,000 pages
Hard drive 160 GB
1.5 GHz Processor
600 x 600 dpi
First Pages Prints in 7.2 seconds
Stapling options, single and dual
Hole punch optional features
Hybrid Color Plan
Access Restrictions
Green friendly
Bio-derived ink
A review shows this copier cost on average $21,000 and appears to successfully reduce more than your color costs. With a wealth of hihg end features focused on energy and supplies conservation, the Xerox® ColorQube® 9300 series was no doubt designed to lower your company's environmental impact and boost your businesses bottom line.
Experience unparalleled ease-of-use and convenience, while working better and faster with new technology, features, and capabilities that imporve and simplify the way you complete day to day office tasks.
The ColorQube 9303 helps your office documents get noticed with vibrant, glossy colours. Count on beautiful, saturated color—print after print— even when using lower quality recycled paper.
Now you can afford to add the power of color to everything you print with the Xerox ColorQube 9303. This copy machine is more cost-effective than comparable color laser multifunction devices.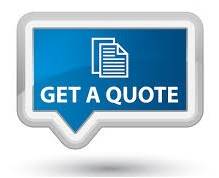 Download Brochure
Download Specifications
Awards For The COLORQUBE