Can The Xerox WorkCentre 5855 Copier Meet The Demands of Your Business?
This was one of our preferred office copiers in our 2016 review as it really does meet the vigorous demands of the busy office environment. Its only downfall (to some) is that it only prints in black and white, but when it comes to coping, emailing, printing/scanning you won't be let down. This is a multi function commercial copy machine that handles complex tasks and keeps your data totally secure. Priced between 17k – 21k it's not cheap, but our review concluded that you will get your moneys worth.
Xerox WorkCentre 5855 Copier Review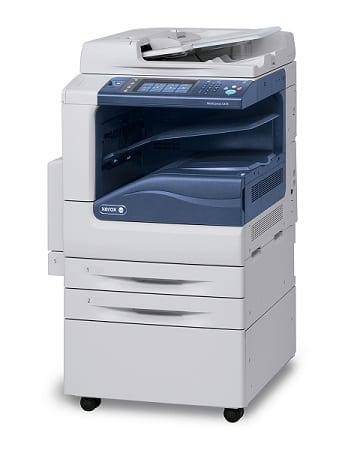 55 PPM B/W
Two Toner Cartridges (up to 42,900 pages)
Copy, Email, Print, Scan
Walkup Fax
Duty Cycle Up to 200,000 Images/Month
Dual Core Processor 1GHz
250 GB Hard Drive
2 GB Device Memory
Office Finisher
Z Fold W/Booklet Maker
600 x 600 DPI Resolution
Annotation
Bates Stamping
Image Shift
Invert Image
The WorkCentre 5855 office copiers prints as up to 55 ppm, with a first-page print out time as quick as 7 seconds. Also, two-sided printing is a standard feature which saves paper. The equipment is built on the Xerox EIP platform,which makes it possible for you to install productivity-enhancing software directly on the copy machine for fast, quick access via the digital color touch screen interface.
You can take advantage of the Single Touch Scan features that let you create a dedicated, easy-to-find scan button right on the large touch screen interface. Users can assign a Single Touch Scan button its very own scanning workflow for faster document distribution.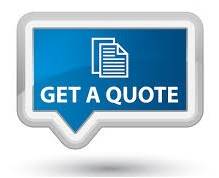 Helpful Resources:
Get WorkCentre 5855 Drivers
Toner & Supplies