The Ricoh MP 5002SP Proved Worth it's Price and Passed The Test Nicely
Aficio MP 5002 from Ricoh is a black and white multi-function office copier complete with printing, copying, scanning, faxing and mobile printing plus it even offers cloud printing capabilities. You can get this used copier for around$6,200, and for most small office needs it will offer years of dependable copy solutions with is twin laser beam scanning & electrophotographics printing capabilities.
 The Ricoh Aficio MP 5002 delivers great copy speed with 50 ppm B&W output a large user friendly LED control panel and secure mobile printing solutions for the home or office.
Ricoh MP 5002SP Copier Review
– Desktop Configuration
– Dry Dual Component Toner
– 512 MB RAM
– Hard Disck Drive 128 GB
– 100 Sheet Paper Feeder
– 600 x 600 DPI Copy Resolution
– Prints 50 Copier Per Minute
– Energy Consumption 3.56KWh
– Weight: 213.8 lbs
– Dimensions 26.85 x 26.38 x 35.24″
– Processor 533 MHz (RM7035C)
– Single Sided Duplexing
– 200,000 Monthly Duty Cycle
– High Speed USB
8
Features Include: Auto Magnification, Auto Paper Select, Center/Border Erase, Cover Insertion, Directional Magnification, Double Copy, Full-Color WVGA Touch Screen, OHP Slip Sheet, Paper Designate, Electronic/Rotate Sorting,
Your office needs are always changing and this copier helps you to stay ahead of the game. The large LED control panel delivers nice cloud-based solutions for mobility and highly secure mobile printing for employees. The Ricoh MP 5002SP streamlines document management jobs  creating a productive cost-solution for small businesses.
Flexible Copy, Fax, Printing, and Network solutinos offer full compatibility throughout your business with a wide array of network capabilities designed  to improve office efficiency.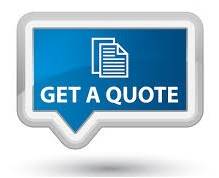 Other Benefits to This Copier:
Prints from most manufacturers' smartphones when using their applications.
A powerful 1 GB RAM and a 128 GB Hard Disk Drive (HDD) so you can store and access more of your documents.
USB memory or SD card for the businessman on the go. Simply insert the card into a slot on the LED panel to print on demand—no computer or iPad is necessary.
Do you have this copier at your office? Help other business owners and post a review below and tell us what your experience has been.